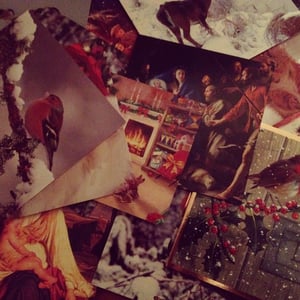 £

4.00 - On Sale
Souvenirs! Souvenirs! Souvenirs!
We are hard at work making our third album in cold and beautiful Wales. To celebrate we have bought 100 exceptionally tacky assorted christmas cards. We will be enhancing them by writing a different lyric from the new album in each one.
The first order will receive the card with the most glitter.
Fair is fair.
Merry Winter season!
Peggy Sue
x